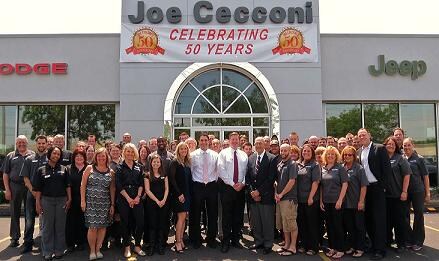 Joe Cecconi's is hiring! 
Are you looking for a new career with an unlimited opportunity for advancement?
Our business has grown in the past 3 years and were looking for talented men and women to join our Cecconi's family!
Our staff earns an excellent income and enjoys the benefits of working at a successful and progressive dealership that has been in business for 50 years. 
If you're currently working in a dealership capacity or if you're serious about a career change, we offer paid training and guidance which are essential for long term success we'd want to hear from you. 
We would like to arrange a time to meet with you, call our General Manager,
Mike Jensen at 716-297-5800.