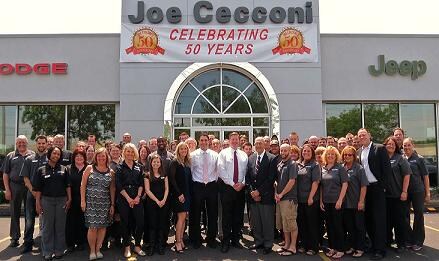 Joe Cecconi's is hiring! 
Are you looking for a new career with an unlimited opportunity for advancement?
Our business has grown in the past 3 years and were looking for talented men and women to join our Cecconi's family!
Our staff earns an excellent income and enjoys the benefits of working at a successful and progressive dealership that has been in business for 50 years. 
If you're currently working in a dealership capacity or if you're serious about a career change, we offer paid training and guidance which are essential for long term success, and we want to hear from you. 
We are always looking to grow our sales, service, customer service and sales support teams. Please review all of the job openings to the right, to determine if you qualify for any of our current positions.
To apply for any job opening, please click the black apply button under the specific position you are interested in.
We look forward to hearing from you!