New Chrysler 300 Brake Pad and Rotor specials in Niagara Falls and Buffalo 
Call 286-9462 to schedule today!

New Chrysler 300 brake pads and rotor specials
At Joe Cecconi's Chrysler, we specialize in repairing and replacing Chrysler 300 brake pads. Our professional, certified, technicians are working every day - including Sunday - to provide your Chrysler 300 with the best service in Niagara Falls and Buffalo.
Call us today at (716)286-9462 to schedule your service appointment.
When to Replace your Brakes
Follow the guide below to find all the information you need to know about your rotors and brakes!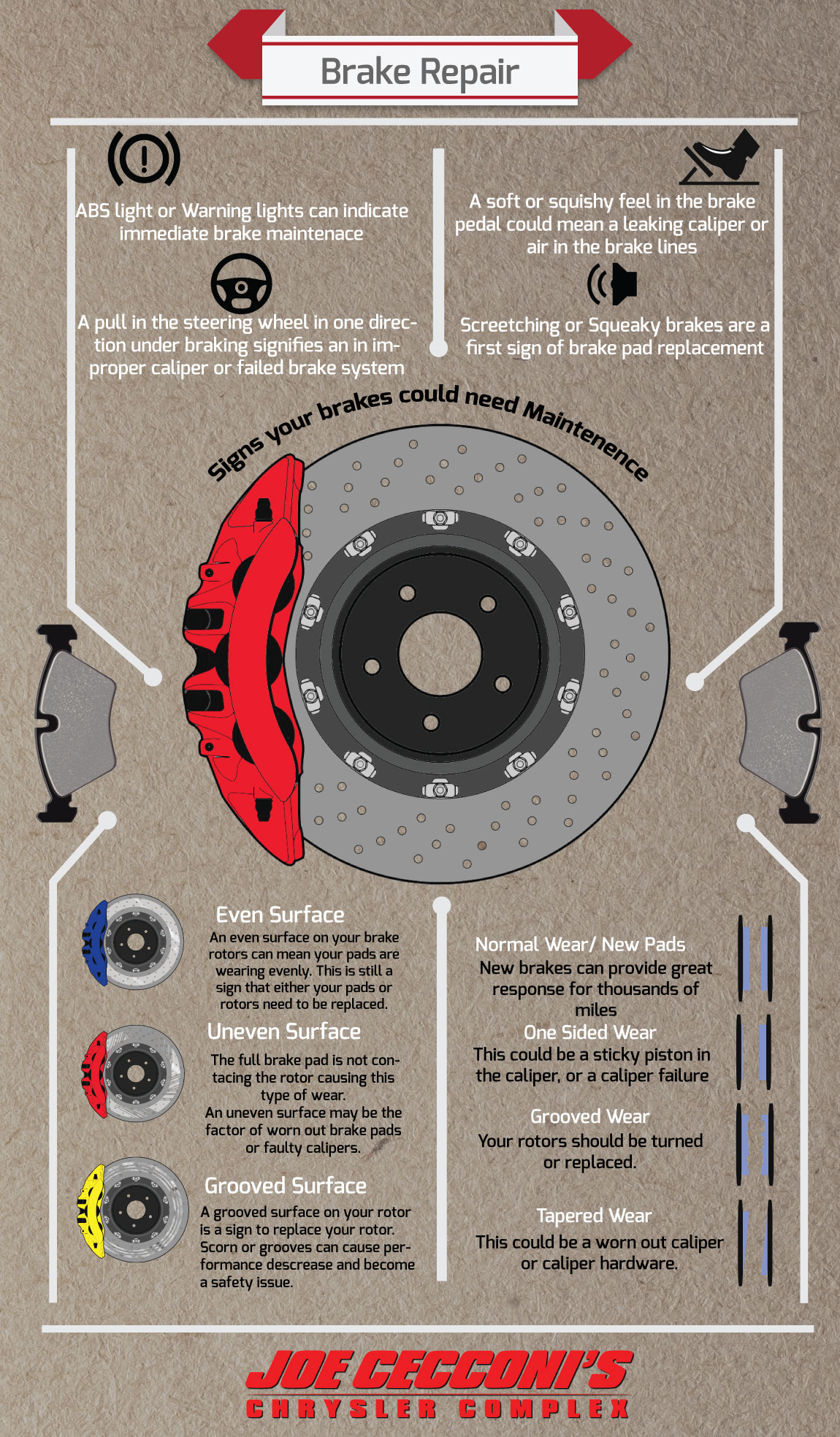 Areas we Service
Amherst
Grand Island
Lockport
Tonawanda
Lewiston

Niagara Falls

Kenmore

North Tonawanda

Buffalo

Amherst

Williamsville

Wilson

Much, much, more
Have questions about your Dodge Challenger's brakes? Fill out the contact form above, or call (716)286-9462.For your convenience Joe Cecconi's is open 7 day a week!