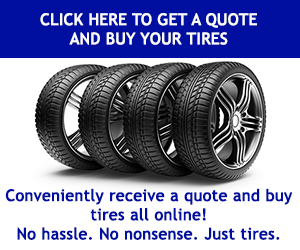 If the recent snowstorm is any clue, this winter has been a real bear. We've been thinking about how drivers can stay safe out there on the road. Here are a few tips that we'd like to share with everyone out there:

Get everything checked.
The last thing you want is to end up stranded on a snowy road with a dead battery or some other similar problem that could have been easily handled before the bad weather hit. Have your dealer give your car an overall check for worn hoses, leaks, worn parts, and an oil change. Ask him to check the tires inflation and tread. (And if you haven't had snow tires put on yet, well...why?) Most of all, ask to have your battery checked and rechecked; cold weather will take even healthy battery to it's limits. That's because it takes more battery power to start a vehicle when it's cold. Make sure your dealer includes these things when checking your battery:
Sufficient voltage;
Charging system and belts;
Tight Cable connections.

Don't let your car sit for too long with gas in the tank.
In the wintertime, it's important to keep the gas fresh in the engine to keep the system running in full working order. If you don't drive that often, keep your tank at least half full but not past that point. If you drive often, fill your gas tank half full, but never let it dip below a quarter tank just in case you get stuck somewhere and need a reserve of fuel. Keeping your tank less than half full can be dangerous because it can lead to a freeze in the gas line, which is not what you want in the cold weather. Thinking of this may mean that you're heading to the pump more often, but it will also keep your vehicle running smoothly in the harshest weather.
Create a car safety kit and educate the family on how to use it.
Make sure you have a first aid kit, a phone charger and flashlight, some water and snacks, an ice scraper and a snow brush, jumper cables, tire chains and flares. Make sure every driver of the car knows how to use all of these items, just in case anyone gets stuck. It doesn't help much if you are the only one and another family member gets caught in a snow drift!
If you have any questions on anything we might be able to help with this winter, please don't hesitate to call us. Here's to safe driving!